Saturday, July 11 2009 @ 05:10 PM PDT
Contributed by: Paddy


MENUO JUODARAGIS (Black Horned Moon) represents contemporary Baltic and darkwave culture in new light. This is both paying respect to the tradition and concurrently enjoying a new festival of new arts. This also provides the creative forge of Baltic world-view and aesthetics, where old and new, authentic and modem, black and white, meaning and spontaneity merge. This is an innovative international cultural event and stormy entertainment arranged in the country that has preserved the pagan Fire of Europe and speaks the most ancient language in the continent.

August 28-30, 2009 - Zarasai, Lithuania
12th edition of independent post-folklore and alternative culture fest
CONCERTS | LECTURES | CRAFTS | FILMS | ARTS

2009 rugpjucio 28-30, 2009 - Zarasai, Lietuva
12-asis Nepriklausomas shiuolaikines baltu kulturos ir alternatyvios muzikos festivalis
KONCERTAI | PASKAITOS | AMATAI | FILMAI | MENAI


This year for the third time the festival will be held in the beautiful island in Zarasas lake, a distant place, like the edge of the world, where Nature is still living and pure. Looks like a DREAM. We were revisiting this alluring place again and again, while time has come to make the dream true...
Shiais metais festivalis jau trecia karta vyks nuostabioje saloje Zaraso ezere, tarsi pasaulio krashte, kur Gamta dar tikra ir tyra. Ji atrodo kaip SVAJONE. Mes vis grizdavom mintimis i shia kerincia vieta, kol atejo laikas svajonei pildytis...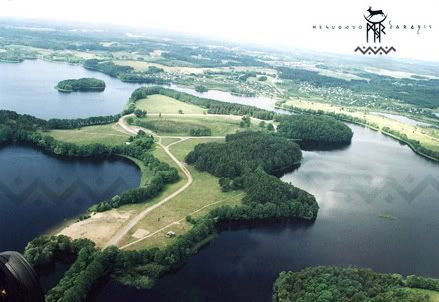 WWW.MJR.LT

MJR 2009 confirmed artists:

Aistė Smilgevičiūtė ir SKYLĖ (Lt)
AITVARAS (Lt)
ANDAJA (Lt)
BAOBABS (LV)
BISCLAVERET (Pl)
BIX (Lt)
DANDELION WINE (Au)
DELCHIA (Lt)
DONIS su Rasa Serra (Lt)
d.n.s. (Lt)
DRIEZHAS (Lt)
GIRNŲ GIESMĖS (Lt)
INKUBUS SUKKUBUS (UK)
IRFAN (Bul)
KARAS (Lt)
KARUŽĖ (Lt)
KATEDRA (Lt)
KŪLGRINDA (Lt)
McKARAS (Lt)
NÜM NÜM (Lt)
OF THE WAND AND THE MOON (Dk)
OORCHACH (Lt)
Patris Zidelevičius (Lt)
ROMA AMOR (It)
SHNARESYS (Lt)
SPANXTI (Lt)
TROKŠNU IELA (Lv)
VILKDUJA (Lt)
VIRRE+ (Est)
WEJDAS (Lt)

+ and more will be added...


MJR 2009 TICKETS are ready to order. Presale price is 30 Eur (and on the festival ground it will be 35 Eur). You can order by PayPal - just contact us for detailed information at mjr@dangus.net.
Those who can use Lithuanian electronic service "TIKETA" (www.tiketa.lt)
Also tickets available at Dangus store "Ragainė" in Vilnius - Užupio str.2/19.

Here You can watch a video about MJR 2008>
---

http://hh.heathenhideout.com/article.php?story=20090711161043385